200D Commercial Press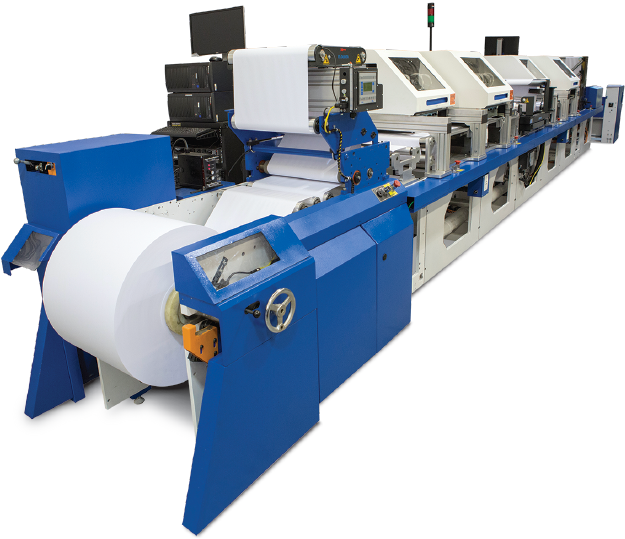 Direct mail, transaction and commercial printing solution
Say hello to spot-on color, lightning speeds, and remarkable flexibility. In a maker's market, we help businesses keep their bottom line affordable.
The WEBJet™ 200D provides an array of in-line finishing equipment. When partnered with the correct finishing elements, the 200D can stack, punch, perf and fold—in one run through.

Benefits of the WEBJet™
Next generation printing solutions
Built for high-quality over long duty cycle
Real time customer support
See immediate ROI
Innovative technology opening new markets
Drastically reduce make ready time through print on-demand.
Competitive Edge with the WEBJet™ 200D
In today's competitive market, an all-in-one machine with an affordable entry price delivers a serious competitive advantage. The WEBJet™ 200D caters to this market with the ability to do in-line finishing, variable cut sheet sizes and wide sheet of size, high-speed variable and stacking, offset or straight.
Applications
The WEBJet™ 200D is a versatile machine with numerous market applications. Book printing, commercial printing, transactional, trans-promo, variable data and direct mail are only a few of the markets in which the WEBJet™ 200D excels.
Production
The WEBJet™ 200D can perform roll to roll, roll to sheet or roll to fold in seamless output for uninterrupted workflows with a large output.
Image quality
With aqueous dye-based inks and resolutions up to 1600 dpi, the WEBJet™ 200D powered by Memjet is poised to outperform the competition.
Smooth and clear image detail is enabled by a printhead that fires over 7M drops of ink per second, with 1.4 picoliter droplets.
The right paper is essential. A wide variety of available paper enables a high-quality output.
With experience comes wisdom.
Developed by the printing industry's leading engineers and pressmen, the WEBJet™ 200D is easy to set up and maintain, and offers a wide range of simple integrations to comply with your workflow. Featuring Xitron Harlequin RIP and our industry proven workflow, the WEBJet™ 200D is designed for reliability. The press also supports 3rd party solution and integrations. If you're searching for a solution to offset expensive service contractors and maximize uptime, the WEBJet™ 200D may be the answer you're looking for.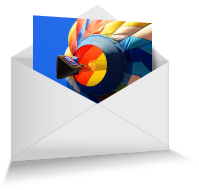 Get a print sample.
Send us a PDF file. We'll print your file and mail it to you at no cost. We think you'll be impressed with the results.
200D Specs
SPECS:
Speed 330 feet (100m) per minute Color
Duty Cycle 15 million four color duplex letter images per month
Scalable web width up to 20.5" (520.7mm)
Print width up to 17.5" (444.5mm)
Print Technology Memjet® InkJet, Dye Based Inks
Native Resolution 1600 x 1375 nozzle per inch
Dryer Adphos IR Dryers
Media Range of 10lb to 110lb index
Compatible to a wide range of uncoated offset media and inkjet-optimized coated media
Consumables Memjet 8.64" Print Heads, 55L ink Drums - CMYK
Digital Front End Xitron Work Flow Harlequin RIP and color management, PDF, IPDS, PS
Web Handling Tight web continuous roll feed
Power Requirements 40V to 480V, 3phase 30Amp
Basic equipment/configurations
50"(1.25m) Rollstand with Electronic Braking System
Electronic Infeed with Bosch Rexroth Servo Drives
Erhardt & Leimer Electronic web guide system
Meech web cleaner with static eliminators and dust collector
Ergonomic console
Sheeter delivery unit with cutoff range of 11" thru 17"
Two (2) Adphos IR web dryer units
Stacker unit
Optional equipment configurations
Slit and merge unit
Punch unit
Dynamic perforation unit
Plow folder unit
Rewind unit
SmartStacker
Die cutting
Signature Booklet Maker
EMT finishing equipment configurations
Memjet® Aspen Print Engines
1600 X 1375 dpi
5 colors, CMYK + spot
8.64 inch wide print
Five redundant nozzles per color.
Memjet® Color Print Heads use patented "waterfall technology"
Vacuum plenum for print engine
Fast & easy job setup with Supercloud workflow
Ethernet primary communication channel
Ink tanks: 55L

Super service. Super fast.
Our SuperCare™ service maintenance program connects you to highly trained technicians within an average of 15 minutes. You're a phone call away from remediating technical, mechanical or workflow issues.
"We looked at all the competing inkjet technology and the price point of the Super Web hit just the right spot for a company our size."
Tommy McGahey   |  CEO, High Cotton USA